Singapore Business Entity Types
What are the different Business Entity Types in Singapore?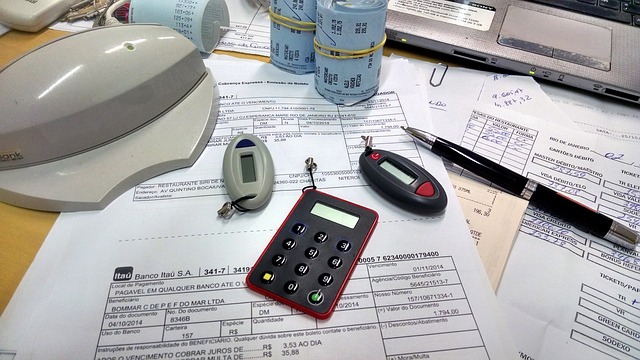 Whether you are a local who wants to own a business in Singapore or a foreigner who wants to expand business in Singapore, there are several types of entities you can start or add to your company portfolio.
Your business needs and wants will determine which entity is right for you.

It is important that you read each type of entity and then carefully determine which one best suits your business success.
The environment in Singapore is good for business and the Singapore government has made it very easy for those who wish to do business in Singapore to obtain the proper legal requirements to make the business run professionally and legally.
Our company secretarial service team can assist you to set up new entities in Singapore.
Here is a look at the different entities Singapore has to offer.

Business Registrations for Business Owners



1. Sole Proprietorship (SP)



A sole proprietor is a registration for a local individual to do business in Singapore.
The ACRA requires that anyone doing business needs to be registered.
A sole proprietorship for an individual owner makes doing business easier, professional, and legal.
A sole proprietor is not a corporation and therefore is responsible for any liability filed against them.

If something goes wrong with the sole proprietor's business and they are sued, if the business cannot pay for a lawsuit they have lost then the law can come after the owner's personal assets like houses and cash to pay any awarded damages.
It is very important to keep all information like registered office address and managers of a sole proprietorship up to date.
This type of registration is chosen for the person who wants to own one business.
This is also for the individual owner.

2. Limited Liability Companies (LLC)



The Limited Liability Company or LLC. is a very popular business formation in Singapore and around the world.
There are three different types of Limited Liability Companies Singapore offers.
Private limited companies (includes Exempt Private Limited Company), public limited companies, and a public company limited by guarantee are the three types of limited liability company registrations Singapore offers.
The greatest advantage to forming an LLC. is the separation of business assets from personal assets.
With the LLC the owner's personal property is safe from being taken in any court battle against the business if such an action happens.

An LLC is a legal entity and recognised under the Singapore Companies Act when registered.
The private limited company has only private shareholders in the company, and there can be no more than fifty (50) shareholders overall. The possibilities for shareholders in a private limited company are a corporation, a person, or multiple people, or all three as long as the number of shareholders does not go over fifty. This type of LLC offers a business owner a lot of flexibility.
This type of company is recognised by the suffix Pte Ltd. The public limited liability company has the same separation of owner asset liabilities.
This public company can offer shares to the public and raise capital this way. This public limited liability company can be put up on the stock exchange.
For interested parties in starting non-profit businesses (also known as non-profit organisations) will be interested registering their company as a public company limited by guarantee.

3. Limited Liability Partnerships (LLP)



Limited Liability Partnerships are registered businesses for partners of two or more.
There can be no less than two people who can own a company in the limited liability partnership.
The advantage of this company is that it also safeguards the owners from any liability other than the shares of the business.

This is a legal entity that becomes registered with the ACRA and must keep all vital information up to date in the business.
4. Foreign Company Information



There are three main options for foreign companies interested in running a business in or from Singapore.
A representative office, branch office, or the most popular subsidiary company are the three business registrations for foreigners to start doing business in Singapore.
Each registration is unique, and you want to pick the best one that fits your business needs.

4a. Branch Office



A branch office registration in Singapore is good for small and medium size businesses.
The branch office will hold the same name as the main foreign company.
It is important that all necessary information regarding the foreign company be kept up to date with the registration office.

With the branch company, the foreign parent company is responsible for all debts and liabilities made by the branch company.
Opening a branch office in Singapore can help with expansion and helping to increase profits.

4b. Representative Office



An investigative option for a foreign business is a representative office. This office is for research based work. A representative office is not for profit making activities.
If your business is to make a profit, then other registrations are for you. Only companies that have been in business for three years and an annual intake of over two hundred & fifty thousand (250,000) dollars.
This type of entity has no legal identity it is for research basis only. The type of registration helps for investigating for furthering future business.

4c. Subsidiary Company



This is the most popular foreign company registration in Singapore.
The advantage of this type of company is that it is a separate unit from the main foreign company.
The parent company's assets are safe from debts and liabilities of the subsidiary company.

The main company is allowed to be a one hundred percent shareholder in the subsidiary company.
This is an excellent choice to increase a foreign company's business and help a successful expansion.

Making the Best Choice



Singapore welcomes your business and there are compliance requirements for Singapore Companies.
These different convenient registering options should cover most needs of interested owners, corporations, entrepreneurs, and more.
When you know what business you want to start, or you are interested in expanding, and you have done your research as to what liabilities and tax issues are appropriate for your business needs then you can make your choice.

Choosing a subsidiary company usually, covers most of the needs of foreign businesses.
The Singapore government and its community are here to work with both local and foreign businesses to create an excellent professional environment for success on many levels.
We provide one-stop company secretarial service for incorporation of your businesses in Singapore.
If you have a question, do send us an online enquiry and we will contact you shortly.