Cloud Accounting Services From SGD 300 Per Month



"We assist Directors to maintain up-to-date accounting records for statutory reporting."






We provide cloud accounting solutions for diversified industries.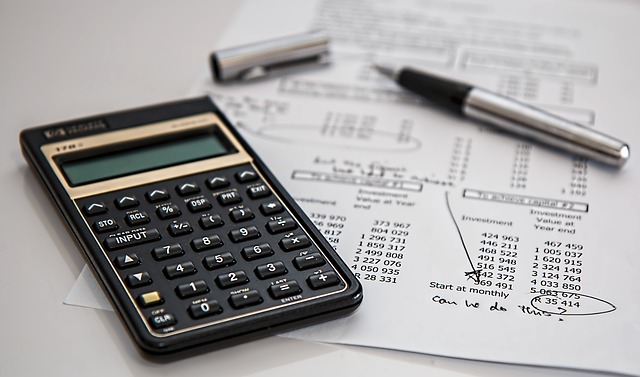 The range of accounting services we offer includes well-organised accounting service which is to support the business operations of every SME in Singapore.
We have many years of practical experiences in handling accounting treatments for different business entity type in Singapore.
We provide our services by managing your accounting software, developing the charts of accounts, and the data entry services according to your business needs.
1. Accounting software assistance
2. Set up of Chart of Accounts
3. Responsible for recording all the company's transactions
3. Preparation of Financial Statements with Directors' Report
4. Banks, Accounts Receivable, Accounts Payable and other accounts reconciliations
5. Conversion of financial statements into XBRL format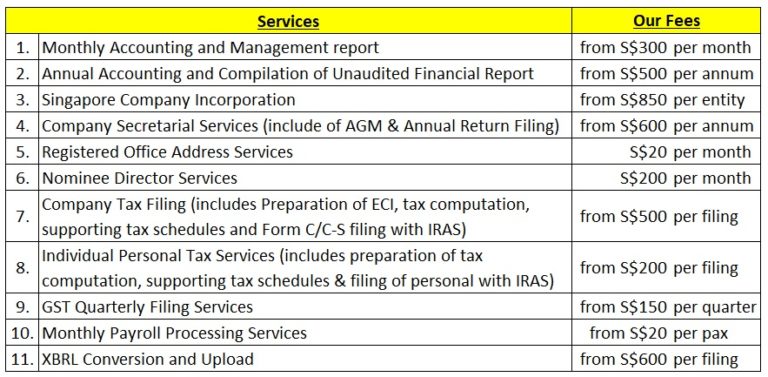 We also help your business handle the compliance requirements for Singapore companies and provide you with a peace of mind to conduct the day-to-day business operations.

What does our accounting services include?



Our resources take the responsibility of posting the accounts of your company, which then generate monthly financial reports (balance sheet and profit or loss statement) and giving you important advice on monthly profit and loss accounts, cash flow, and balance sheet at the end of every month.
When the year ends, the accountant who is assigned will close the books for you.
We firmly suggest small and medium enterprises in Singapore not try to remain as bookkeepers by themselves (which sometimes include routine work like payroll processing, income tax preparation and corporate secretarial matters).
These accounting related tasks should be handed over to experienced and dedicated Accounting professionals. These professionals have many years of experiences handling accounting tasks of different industries.
We also provide related annual accounting service related to preparation of unaudited financial statements and compilation of accounts for submission of annual returns to ACRA.



How an experienced team of accountants assist in your business?



To keep running costs low, it becomes highly important for SMEs to have these accounting related tasks performed by well experienced and dedicated resources.
The management of accounting transactions is much important for every small business.
With our accounting services, the business documentation is properly organised to prepare monthly financial reports for your business.
Accounting is critical in maintaining the performance of your company with the improvements of productivity of your business and employees.

We adopt a systematic approach and assign qualified professional accounting staff to assist you.
The accounting professionals undergo continuing professional development training on a periodic basis to keep abreast with Singapore Financial Reporting Standards and industry practices.
When you hire the services of the accounting team in maintaining your company's accounts, you have a peace of mind that all accounting related matters are well managed by professionals.
Every entity that is incorporated in Singapore with ACRA is required to maintain proper accounting records and a company secretary to maintain its statutory records.

This is also stipulated in the Singapore Companies Act Chapter 50 and the Singapore Financial Reporting Standards.
Many local businesses have outsourced their accounting functions to our efficient and cost-effective team of accounting professionals instead of having their in-house accounting department as a significant portion of these tasks are transactional and repetition in nature.
You will have more time to focus on the core business activities (to bring in more sales and attend more networking events).
We provide cost-effectiveness accounting solutions to your business.



1. There is no need to purchase your accounting, purchasing, inventory or payroll management software;
2. You can enjoy our services without any software maintenance or upgrade costs;
3. There is no need to send your staff for regular training for skill upgrade in accounting, tax, payroll and corporate secretarial;
4. You need not worry about missing payments to Central Provident Fund (CPF) and to manage staff benefits including annual leave, sick and casual leave, etc.;
5. You can eliminate competency issues associated with your employees and enjoy with peace of mind when taking the accounting services from us.



We assist you in the preparation of Financial Statements on an annual basis – for ACRA and IRAS submission



We provide the necessary assistance to prepare the full set of financial statements with Directors' Statements which include the following statements:
1. Directors' statements;
2. Statement of Profit or Loss and Other Comprehensive Income;
3. Statement of Financial Position;
4. Statement of Changes in Equity;
5. Cash Flows Statement;
6. Significant accounting policies adopted by the Company; and
7. Notes to the Financial Statements.
If you have further questions, we are happy to speak to you.
Please complete the form below and our accounting specialists will contact you.