We understand the compliance challenges SMEs face in Singapore. Speak to our Client Advisor today!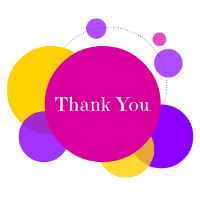 We assist startups, early-stage companies, local SMEs and foreign companies to register companies and manage their compliance functions in Singapore.
1. Are you considering to start a business in Singapore?
We advise & assist businesses to register new companies in Singapore.
2. Are you considering to outsource the back office functions of your Singapore company?
We provide comprehensive services (accounting, payroll and tax services) to fulfil the annual statutory compliance in Singapore. This allows you more time on your business while our team handles the Singapore compliance matters.
3. What are the annual returns filing obligations for Singapore company?
We provide company secretarial service to assist you in completing the annual returns filing to ACRA in Singapore.
4. What are the personal tax filing obligations for employees hired by a Singapore company?
We provide monthly payroll processing services and assist in year-end personal tax reporting to IRAS for your employees. We will assist you to understand the CPF, IRAS and MOM requirements.
5. What are the annual tax filing obligations for Singapore company?
We provide tax services to assist your company in fulfilling the annual tax filing to IRAS (ECI, tax computation and tax returns). We also assist you to handle tax queries from IRAS.
6. What are the GST obligations for Singapore company?
We advise you on the conditions for GST registration (compulsory, voluntary and exemption) and also provide GST quarterly filing service for GST registered business.
Recent Clients' Testimonials
"The team has extensive accounting experience, a clear understanding of our needs and consistently deliver practical solutions in an efficient manner. As their client, we are very impressed by their pragmatic advice, their competency and responsiveness to our requests. We highly recommend them." –
International Law Firm in Singapore
"As a new business owner in Singapore, we faced many challenges in understanding the accounting and compliance terminology in Singapore. Glad to have the professional assistance to advise and guide us through these regulatory requirements. Great partnership and we are able to focus more on building our business across Asia Pacific and leaving the back office work managed by the professionals." –
Asia Pacific Advertising & Design Firm in Singapore
"We engage their team in preparing tax returns for annual tax filing. We are very happy and satisfied with their prompt & efficient service. Very professional and knowledgeable tax team. Glad to work with them" –
Marketing Agency in Singapore
"Making the accounting firm switch is the right choice. They are efficient and prompt and deliver practical solutions. We are glad to have their support which enables our company to expand our business overseas smoothly!" –
Information Technology Firm in Singapore

For a custom quote, please complete the Form and our Specialist will contact you.