XBRL Filing Services For Singapore Companies

Singapore incorporated companies are required to file their financial statements with the Accounting and Corporate Regulatory Authority (ACRA) in the XBRL language format.
XBRL stands for Extensible Business Reporting Language.

XBRL is a computer language that turns documents into being machine readable.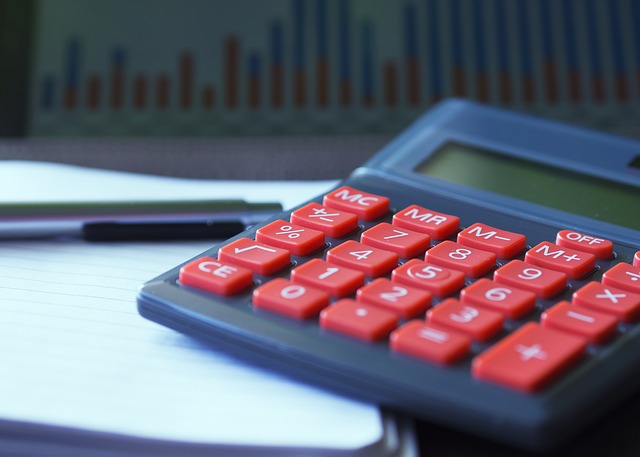 The reason that Singapore requires that all financial statements are in XBRL formats instead of typical word document format is the way the data can be processed and analysed.
It creates a path for the data to be sorted, processed and interpreted by a machine as opposed to having the data be processed manually which is very expensive and time-consuming.
XBRL encoding will create documents to being machine readable.
The system can extract information automatically without the need of manual copy and pasting.

Who Needs to File XBRL



Companies incorporated in Singapore (unlimited or limited by shares) are required to file a complete set of financial statements in XBRL format.
The table lists the requirements for different types of companies: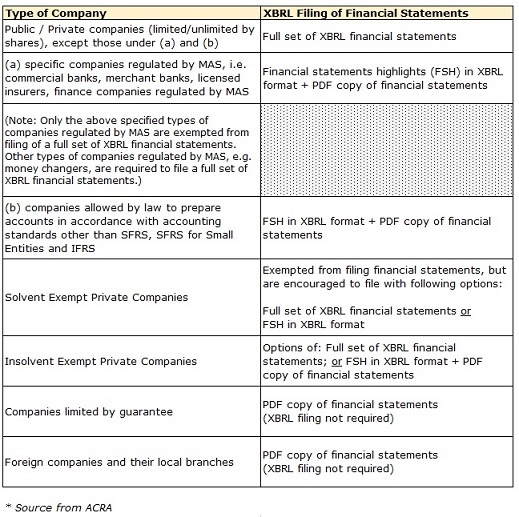 Advantages of Outsourcing XBRL Services to Us



We are happy to offer our accounting service in getting your business on track with the new BizFin XBRL software.
We provide the complete implementation in the initial setup of the software and the transfer of your existing financial statements into the XBRL code.
We ensure the proper representation of your business with accuracy and transparency.
Our XBRL services will eliminate the daunting task of figuring out how to use the online filing system which can be cumbersome and time-consuming.
We are very well-versed with the regulatory requirements of the ACRA and ensure that your company complies with the regulatory requirements in Singapore.
Be aware that it is your business which is responsible for the accuracy of the information uploaded into the file system. Your company holds accountable for any mistakes or discrepancies even if they are unintentional.
We handle your information responsibly, filed promptly, and with no errors or inconsistencies. Our accounting firm provides you with the peace of mind you need while running your business.
For a custom quote, please complete the quotation form and our accounting service team will contact you shortly.