Company Secretary Services From SGD 600 Per Annum


"We Provide Sound Regulatory Advice to Shareholders and Directors."






Company secretary services for businesses incorporated in Singapore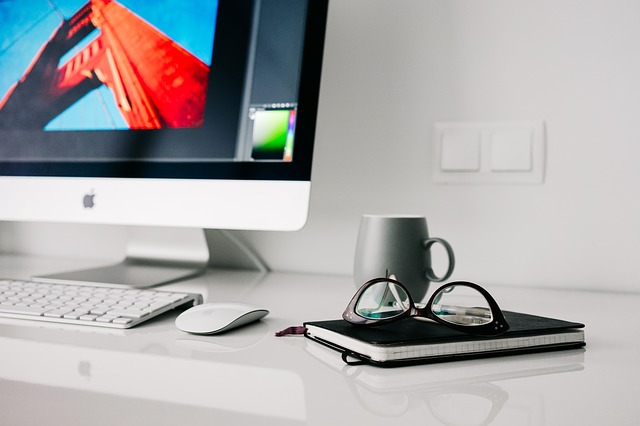 The free market policy in Singapore welcomes many corporations to incorporate new subsidiaries in Singapore.
It also provides a lot of space for companies to grow and flourish as Singapore is known to be a great environment for business.
All companies engage a company secretary to ensure they are compliance with regulatory requirements in Singapore.
The primary objective of engaging company secretary services is to have us to take over the maintenance of record keeping, and we are responsible for the submissions and completion of statutory obligations of your businesses in Singapore.
The Singapore Company Registration Guide provides an overview of the business registration requirements in Singapore.
Our comprehensive suite of company secretarial services include:
1. Incorporation of business entity types in Singapore
2. Provide assistance to prepare Board Resolutions for approval
3. Branch office registration
4. Representative office registration
5. Updating of statutory records and registers
6. Filing of annual returns with ACRA
7. Subsidiary company registration
8. Provide guidance on the directors' responsibilities in Singapore
9. Nominee director service
10. Providing sound regulatory advice to directors
11. Nominee shareholder service
12. Provide advice on compliance with Singapore Company Act, Chapter 50
13. Registered office address
Our company secretarial team reminds you the important filing dates along with deadlines relevant to your companies.



What are the responsibilities of a Company Secretary?



In Singapore, the secretarial duties for a company are performed by qualified personnel who are Singapore Permanent Residents.
Our corporate services team are experienced and familiar with the compliance requirements for Singapore Companies.
We perform various tasks including arranging Board Resolution Memo for Annual General Meetings (AGM), for special business needs such as the opening of bank accounts, change and update in the company addresses, the authorised signatory of banks, changing and updating of directors' details and directors' shareholders.
As your Company Secretary, we take care of the following responsibilities for your business in Singapore:
1. To keep and update of statutory records and registers
– Register of Secretaries
– Register of Auditors
– Register of Directors and their respective shareholdings
– Register of Transfers
– Register of Members
– Register of Charges (fixed charge and floating charge) and Debentures
– Preparation and filing of Board Resolutions, Annual General Meeting (AGM) minutes and Extraordinary general meeting (EGM) minutes
2. To submit online application to ACRA before due date:
– To assist in updating new appointment or resignations of directors or auditors
– To update changes of address of registered office or office hours
– To update changes in directors' contact details
– To update change of financial year end of the company
– To update company paid up or authorised share capital (including issue of shares)
– To assist in filing annual returns
– To update change of name of the company – to submit for approval of proposed new name
– To include new business activities
– To inform change in shareholdings of directors or new issue of shares
– Update in Memorandum and Articles of Associations ("M&A")
– To update register of charges when a charge is created or removed
– To update the change in the name of the holding company and its related shareholdings
3. AGM, EGM and Directors' Board Meetings
– To prepare and circularise notice of meeting to members
– To attend meetings and take down minutes of meetings as statutory records
4. Send reminder on the due dates for Annual General Meetings (AGM) and Annual Returns (AR)
– We will send you an email reminder and plan ahead to meet these deadlines
5. The statutory registers and records are available for inspection by your Auditors
– Your Auditors have full access to the legal records, board resolutions and minutes of meetings during the annual audit
– We will assist you with all queries from your Auditors
6. To make a Company common Seal, safe keep and ensure proper use
– We keep the corporate seal on your behalf, and will use the business seal as spelt out in the M&A of the company
7. Other ad-hoc matters and advice on Singapore Companies Act, Chapter 50
– To provide advice and assist in converting sole proprietorship to private company
– To prepare board resolutions for bank accounts (opening, closing, change of signatories)
– To draft board resolutions for the purchase of plant and equipment (i.e. motor vehicles, property, land, etc. under the company name)
– To be the witness to share purchase agreement ("SPA")
– To transfer in or out shares from individuals or corporate shareholders
– To assist in completing forms required for bank accounts opening
– To provide certified True Copy of certain documents
– To help in the filing of AGM deadline
– To assist in XBRL filing
– To purchase of your company's ACRA BizFile
– To provide advice and assist in striking off or liquidation of Singapore incorporated company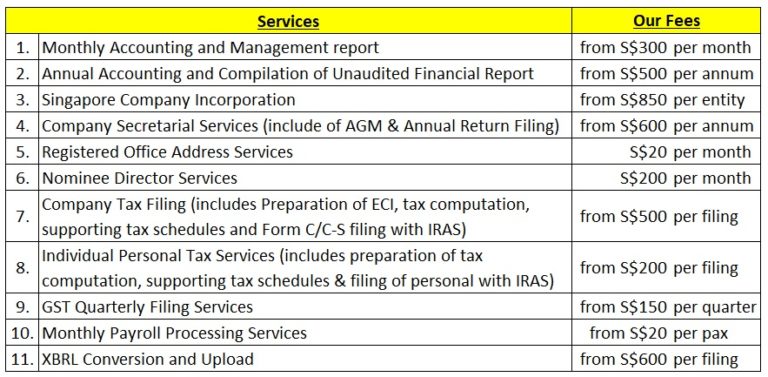 When should the company appoint a Company Secretary?



In Singapore, all companies must appoint a Company Secretary by six (6) months from the date of incorporating the new entity, and the
secretary must reside in Singapore and cannot be the sole company's director.
When should the company appoint an Auditor?



In Singapore, all companies should appoint an Auditor by three (3) months from the date of incorporating the new entity, unless Section 205B, or Section 205C of the Singapore Companies Act, Chapter 50 exempts the new entity from audit requirements.

How can the company avail the company secretarial services?



Our firm provides consistent, quality and efficient company secretary services for businesses in Singapore.
To request a custom quote, please complete the quotation form and our company secretary team will contact you to understand your requirements.