Access to Up-to-Date Financials with Cloud Accounting Services
Our indicative fee for Singapore incorporated companies are as follows: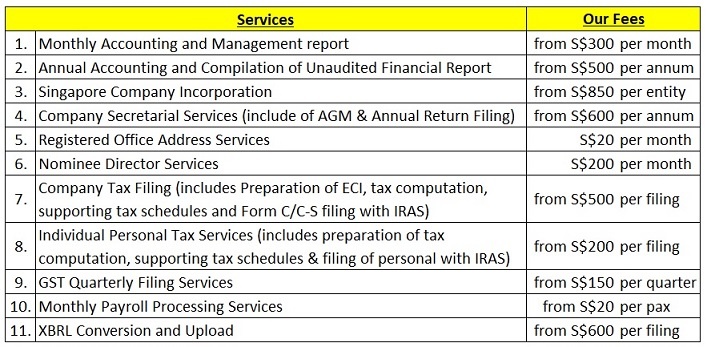 We offer bundled fee package, please assist to complete the below form to better understand your compliance needs.
Our Singapore compliance specialists assist you to meet the regulatory requirements and annual compliance filings to ACRA and IRAS.
* Required input field

---
In Singapore, the Personal Data Protection Act (PDPA) took effect on 2 January 2013.
It requires all companies in Singapore to review and adopt personal data protection policies to comply with PDPA.
We process the above information for request of our business services in accordance with our Privacy Policy and Terms of Use.